International pressure is underway to hold Russian President Vladimir Putin and his most important allies criminally responsible for the war in Ukraine.
Key Point:
Kyiv seeks special tribunal to indict Vladimir Putin and senior Russian leader for aggression
The crime of aggression is said to be the highest international crime
Putin will likely remain out of reach in Russia, but experts believe he is worth pursuing
Kyiv is seeking a special tribunal to prosecute them for aggression, considered the highest international crime after other war crimes.
No such courts have been held since the post-World War II trials of senior German and Japanese leaders in Nuremberg and Tokyo.
Governments, diplomats and legal experts are debating how to open a court as the world's attention remains on Ukraine.
One of the calls for a special court is David Scheffer.
He served as U.S. Ambassador on War Crimes Affairs under President Bill Clinton and has negotiated the creation of five war crimes tribunals for the former Yugoslavia, Rwanda, Sierra Leone, Cambodia, and the International Criminal Court (ICC). .
"The ICC does not have jurisdiction over the crime of aggression regarding Russia's invasion of Ukraine," he said, in part because Russia is not a member of the tribunal.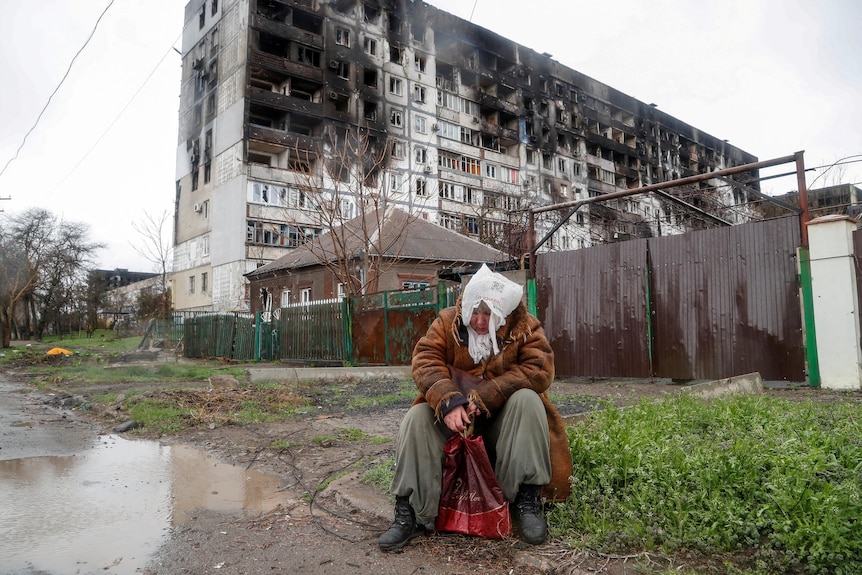 "It is unacceptable that the crime of aggression is so blatant, so obvious, so self-evident about Ukraine and Russia's aggression against Ukraine, that it is not seriously investigated and prosecuted. There is, but you have to build it for this situation."
Sheffer and others believe that the UN General Assembly could lead the process if a majority of the 193 Member States recommends the establishment of a tribunal.
"The General Assembly has the power to say, 'Yes, this will be a tribunal to deal with, investigate and prosecute crimes of aggression,'" he said. Russia will not cooperate.
"But that ultimately doesn't prevent prosecution by a special tribunal."
Scheffer hopes to have the court formally established by June this year, but it will take some time before it is fully operational after that.
He acknowledges that securing the necessary votes at the UN General Assembly is a highly political and laborious process, but urges the international community to act as soon as possible.
"We don't want this delay to drag on because we want to be able to preserve the evidence," he said.
"This is a witness-led investigation, [via] A document that may or may not still exist a year from now.
"So the sooner we actually formally put together the evidence, including interviews with eyewitnesses, the better, and while the world's attention is still focused on this."
Indictment 'will hangover' [Putin's] head forever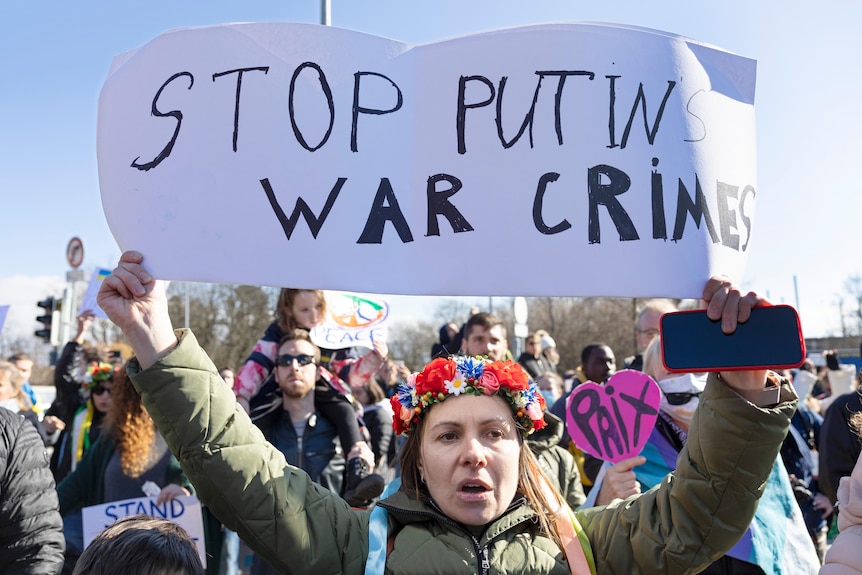 Veteran war crimes prosecutor Reid Brody knows that justice can take years, even decades, and patience and persistence are key.
He has been involved in cases against former Chilean dictator Augusto Pinochet, Haiti's Jean-Claude "Baby Doc" Duvalier and now Gambia's former president Yahya Jammeh.
Perhaps the greatest battle of his career was the 18 years he worked to convict Chad's former dictator Hissen Abre for crimes against humanity.
"They are [things] However, it takes time, and for anyone trying to prosecute someone today, the odds of catching a small fish are high.
"We have already seen the prosecution of people of the lower classes. Ukrainians have always captured Russian soldiers and even people of the middle class.
"But the question of getting Vladimir Putin, the people around Vladimir Putin, if it happens, is likely to take a lot of time.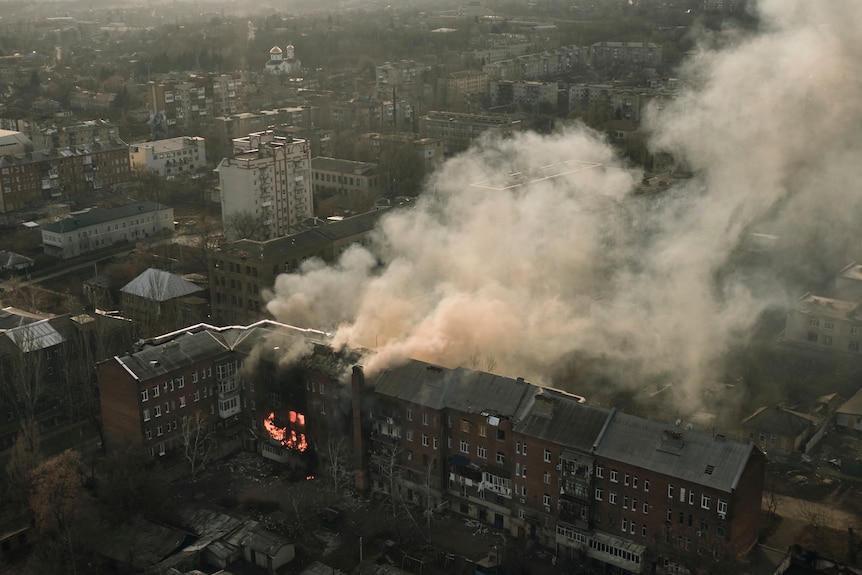 Even if Putin is indicted for aggression, Scheffer and Brody say Putin will likely remain out of reach in Russia. However, they agree that there is still value in pursuing him.
"Unless there is a change of government in Russia, Putin will not appear before an international tribunal," Brody said.
"But even if Putin is not arrested today, the indictment against him for war crimes or aggression – crimes without a statute of limitations – will forever be on his mind."
Russia denies war crime accusations and continues to call its actions in Ukraine a "special military operation."
Brody said that while supporting the idea of ​​a special tribunal for this case, he hoped other future aggression cases would be prosecuted as well.
"Especially in the Global South (the region outside of Europe and North America) there is already a realization that all these great tools of international justice are only effective against Western enemies," he said.
"Why am I applauding and applauding Ukraine instead of Yemen, Palestine and Ethiopia?
"If we are to prosecute this act of aggression, we must have a commitment to prosecute all acts of aggression."
Records of executions, torture and disappearances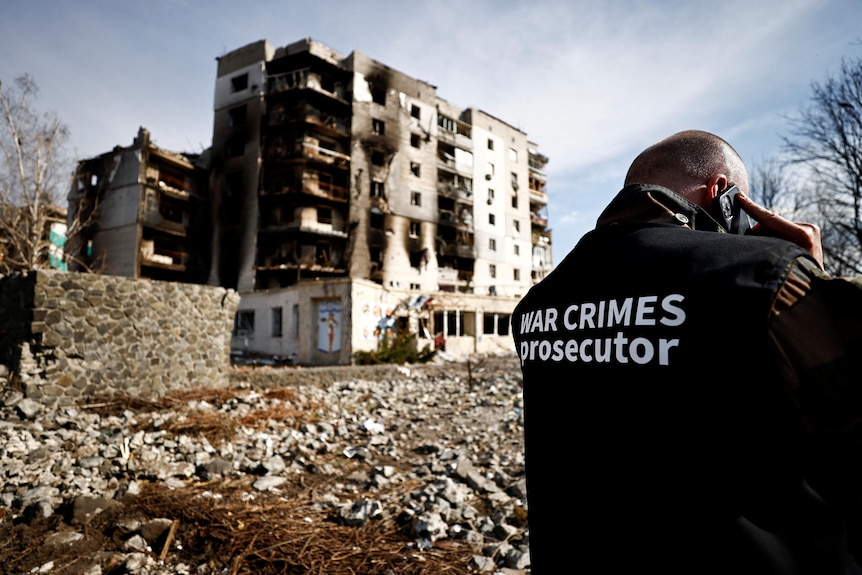 The United Nations Human Rights Observation Mission in Ukraine is one of the organizations collecting evidence of grave human rights abuses committed during the war.
More than 7,000 civilian deaths have been recorded so far, including more than 400 children.
"We document the deliberate killings and summary executions of civilians and prisoners of war," said mission director Matilda Bogner.
"We document enforced disappearances, arbitrary detention, torture and ill-treatment, both civilians and prisoners of war."
The team monitors the actions of both sides of the conflict and the information collected is often fed back into criminal liability efforts.
"We collect that information, we triangulate that information to make sure it is reliable, and we report publicly on it," Bogner said, adding that "the world and Ukraine of people understand what's going on here."