In the first test of the National Grid scheme aimed at reducing energy consumption in the UK, households were paid to cut one hour of electricity use on Monday nights. A second hearing was held on Tuesday between 4:30 pm and 6:00 pm.
Over 1 million households and businesses have subscribed to our live demand flexibility service.
Here, 5 people share how they cut their electricity usage in an hour (from turning everything off to cutting back) and their motivations for participating.
"It's not difficult for us."

We have already participated in the Octopus saving session. I think last year he saved about £8 in 3 sessions. It was 5:00pm to 6:00pm on Monday, but it was extended to 4:30pm to 7:00pm because the cost was very high during this time.
The refrigerator and freezer were barely working. I am careful to make sure nothing is running in the background, such as a transformer attached to the electric foot raiser on the couch.
We had dinner at 4:30pm with candles and a wood burning stove. We called my son and did a crossword on his cell phone.
Nothing is too much trouble for us retirees. If this helps keep the National Grid from using coal power, you'll feel it was really worth it. Part of this for me is learning how to take something away from myself. I have been thinking seriously about ways to reduce our environmental impact. Morag Bramwell, 65, near Inverness, retired
"It was peaceful"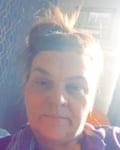 I decided to join to save money – I'm in arrears. I don't know yet how much I've saved.
I turned off the fuse box at 5pm on Monday, so wifi was down, but it was quiet. Kids loved it. I had turned the heating on before, but it was still a little warm. I had a blanket so it wasn't too bad.
I lit a scented candle and sat down to talk to my daughter. Glad she didn't have to do anything. We just talked to each other.
My 9-year-old twins are usually on their phones all the time, but there was no way to connect them to Wi-Fi, so they were actually rolling balls. One of my sons wants to do it again. Gillian Williamson, 48, Castleford, Housekeeper
"The whole family participated"

I have previously attended a small event through an energy provider. It used to just cut the waiting stuff instead of cutting it outright. But this time we got the whole family involved and told them it was a national event that we were being asked to support the National Grid. Every little thing that everyone does can have an impact.
The kids figured it out and my daughter turned around and turned off all the plugs. I had dinner ready at 5pm so everything was off and we sat downstairs by one light and ate.It was fun to sit and chat. The children did their homework and practiced musical instruments. I played a board game with one of my sons. it's simple. Not a big deal. Lee Thompson, 49, Nottingham, Youth Worker
"I can manage without hot drinks."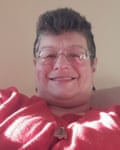 I turned off my standby devices, toaster, computer, and charger, but left my router working for my smart meter. We lit a candle and watched The Chase on TV. Anyway, we see it between 5-6pm all the time, so it wasn't too hard for us.
Now that I'm retired, it doesn't cost much to rebuild my life, so I don't need electricity. It's great to have it for someone who has kids and has to wash and dry their school uniforms the next day.
The Octopus app still calculates the "reward", so I'm wondering if there really was a difference. If successful, repeat the same. Carol Benton, 61, East Sussex, retired
"We all have to do it little by little"
We planned our meal and ate earlier than usual at 4:45pm. We read (with head torch) or used the laptops provided to watch movies and talk. Heating off, lights out.
We all have to do what we can to help the fuel crisis and avoid potential blackouts. If Ukrainian people can endure daily blackouts and hardships, it's not a big deal that we sit at home (safe and warm under blankets) and don't use appliances for an hour or so .
We made sure everyone in the house was happy to participate and understood why we were there. You can't convince a teenager. they have to agree. This is very important. You can't make them miserable for an hour. Sarah, 50, Chesterfield.lawyer