Unseen portraits taken by Paul McCartney during the Beatles' rise to international stardom in the early 1960s will be exhibited at the refurbished National Portrait Gallery this summer.
McCartney thought the photos taken between December 1963 and February 1964 were lost, but recently rediscovered them.
Exhibition, Photographs by Paul McCartney 1963-64: Eyes of the Storm 'provides a unique and personal perspective on what it was like to be the Beatles at the beginning of Beatlemania said NPG Director Nicholas Cullinan.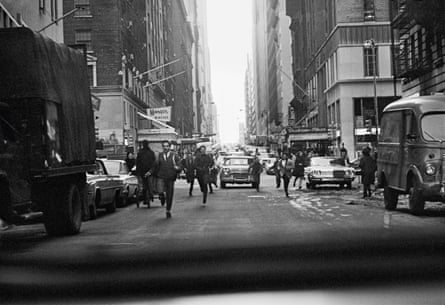 "Photographs taken during this period show John Lennon, Paul McCartney, George Harrison and Ringo Starr being propelled from one of Britain's most popular bands to an international cultural phenomenon, and performing in Liverpool and London. From gigs to playing at The Ed Sullivan Show, it's airing in New York to 73 million TV viewers.
At a time when so many camera lenses were on the band, these photos share a fresh insight into their experience through the eyes of Sir Paul McCartney.

The Beatles star approached NPG in 2020, Cullinan said. "He said he found these pictures that he remembered taking but thought were lost. We sat down with him and started going through them. [It was] These images of well-documented, famous and important cultural moments cannot be seen.
"They were, as the title of the exhibition implies, taken by someone who actually saw what was going on outside in the Eye of the Storm."
McCartney plans to publish a photobook to coincide with his 81st birthday in June. His 275 photographs in the collection were taken with his 35 mm camera in New York, Washington, London, Liverpool, Miami and Paris.
McCartney's family includes three well-known photographers. His first wife, Linda McCartney, was the first woman to photograph the cover of Rolling Stone magazine. The couple's daughter, Mary McCartney, is an acclaimed photographer and filmmaker, and her brother, Mike, has published a book of photographs of The Beatles.
Last year, McCartney published The Lyrics, tracing his life story through the lyrics of his songs. The book became a bestseller.
The NPG, a Grade I listed building in central London that houses the world's largest collection of portraits, has been closed for major renovations since March 2020. During its closure, it loaned its work to galleries and museums around the world.
The gallery opens to the public on June 22 with an exhibition exploring the life and career of Yevonde, a 20th-century photographer who pioneered the use of color photography in the 1930s. It includes portraits and still lifes produced by the artist throughout his 60-year career, reflecting the growing independence of women at the time and highlighting the freedom Yevonde brought to her photography.
In the fall, NPG will return with the exhibition "David Hockney: Drawing from Life." The exhibition opened just 20 days before his gallery was forced to close in March 2020 due to Covid. His five intimate portraits of his mother, Laura Hockney, Celia Bartwell, Gregory Evans, Maurice Payne, and the artist himself, from pencils, pens, inks and crayons to photo collages and iPads. , drawing in a variety of mediums and styles.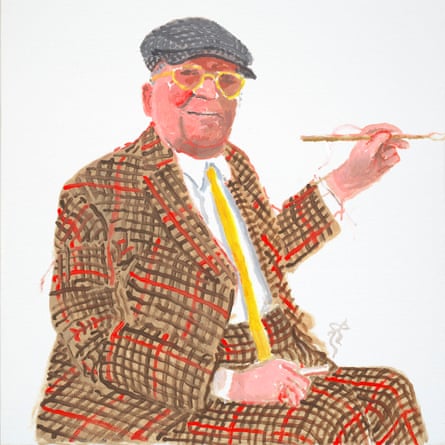 The 2023 show will also showcase for the first time new portraits of friends and visitors who visited the artist's studio in Normandy between 2020 and 2022.
In February 2024, an exhibition of contemporary African diaspora artists from the UK and the US, curated by Ekoff Eshun, former Director of the Institute of Contemporary Art, will take place.
The Time is Always Now: Artists Reframe the Black Figure features works by Hurvin Anderson, Michael Armitage, Jordan Casteel, Njideka Akunyili Crosby, Noah Davis, Lubaina Himid, Claudette Johnson, Titus Kaphar, Kerry James Marshall, Toyin Ojih Odutola, and Nathaniel Mary. Works included. Quinn, Amy Sherard, Henry Taylor, Barbara Walker.
It not only examines how artists portray the black figure, but also addresses the lack of black presence in Western art history.
NPG has a new logo and a redesigned website ahead of its reopening, intended to "better reflect its role as a gallery for those who tell the stories of Britain's past, present and future through portraiture". announced.
Cullinan said: [after reopening] Presenting some of the world's most famous artists in a fresh light, containing extraordinary, never-before-seen imagery, revealing the work of notable innovators, and significant cultural terrain Illustrates the best of contemporary portraiture. "
Paul McCartney Photographs 1963-64: Eyes of the Storm will run from June 28 to October 1, 2023.
Yevonde: Life and Color runs from June 22nd to October 15th, 2023.
David Hockney: Drawing from Life runs from November 2, 2023 to January 21, 2024.
The Time is Always Now: Artists Reframe the Black Figure will run from February 22nd to May 19th, 2024.